---
Polyurethane resins are thermoplastic materials.
Polyurethane casting resins can be widely used for prototyping, small series production, modeling, reproduction of mock-ups etc.
Their technical properties can be varied within relatively wide range. That's why you can produce different mechanical elements from them or even you can replace broken plastic parts or check the assemblability of a newly designed product or maybe simply visualize the shape in live.
In most cases the polyurethane resin consists of two components:

As soon as the components are properly mixed together and casted in the mould, it takes approximately an hour for hardening. So you can demould the tool without damaging the casted part.
However, you will often have to wait several days until the item reaches the final hardness.
The urethane resins can also be categorised according to their consistency:
Hard polyurethane, high Shore D hardness

Polyurethane rubbers

Polyurethane foams
---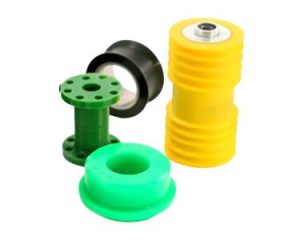 In this polyurethane casting resin category you will find two-component systems consisting of polyol and isocyanate that you can use to cast hard, maily rigid components and figures.
The polyurethane casting resins have the following important features:
Suitable for manual processing
Pot life: 1-12 minutes
Low shrinkage, approx. 2-5 mm / m, which is 0.2-0.5% linear
You can reduce the shrinkage to 0% using filler
Quick tool disassembly: 10-60 minutes
Shore D hardness: 50 to 90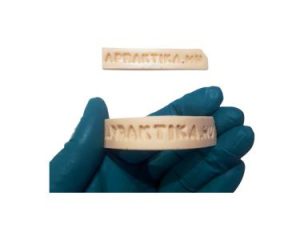 Polyurethane rubbers (elastomers) are prepared by mixing of two components.
After casting and curing, they are elastic according to their elasticity (Young) modulus.
The higher this modulus, the less force is required to achieve the same elongation.
Main features:
30 and 95 Shore "A" Hardness
Low viscosity of both components, the mixture is well castable
Typically 5-15 minutes pot time
Tool disassembly is possible after a few hours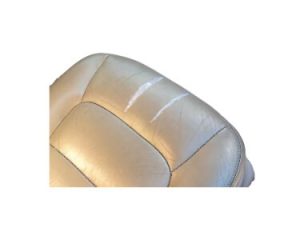 Polyurethane foams are two-component systems that you apply well for household repairs, small volume insulation, repair of demaged insulation.
Its very useful for DIY projects by filling empty spaces of moulds and special tooling.
Features:
They are suitable for manual processing,
Have a rapid gelation time,
Hardening time: about 30-60 minutes
---