---
Colorss are used in most cases for decorative purposes. And we want our products to be different to those of our competitors.
Besides this we also apply different colors for different mould parts simply because we want to differentiate them or even to ease them to each other visually etc..
You can decorate casting resins in two ways:
To utilize pigments that are mixed with the resin together in the material itself before casting or

We can paint the already hardened casted part as well coloring its surface.

Polyurethane is generally good to paint.
However the material of the color has to be selected accordingly which should be compatible with the polyurethane itself.
Sometimes there is a need for transparent casting polyurethane or moulding material. In other cases we need to reproduce exactly the same color for that we suggest to use transparent resin with pigment measured precisely.
Otherwise please take into account the initial color of the resin as well. Colors may have also functional purposes, e.g. the distinctiveness of the components.
Additionally, colors are often used for marking tools and may also be useful for separating certain phases or parts during the preparation process of the mould.
It is important that the resins be dyed with the appropriate chemically compatible pigments.
---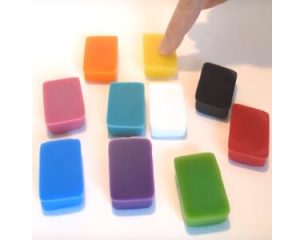 Pigment is a dye that is to be mixed with a substance, coloring them in its entirety.

In general the technical properties of the raw material deteriorate somewhat.
However, using it to the recommended extent, this effect is not significant. Follow the instructions!

The pigments can be solid, liquid, powder or paste.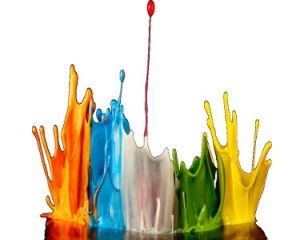 Paints are coloring agent (usually a liquid) that change the appearance of an object.
In most cases, applying paints have not only aesthetic but also surface protection (corrosion, chemical) purposes.
---