---
Finished products include hobby or DIY products and spare parts, that due to their complexity require machine processing and cannot usually be manufactured at home.

However, they are needed as a component to produce a new product or require additional manual and creative work as a finished product (e.g., assembly and decoration for mock-ups).
---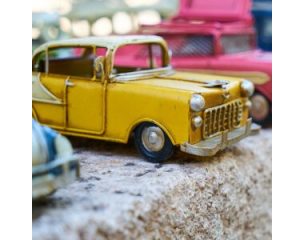 Mock-ups are a scaled-down, lifelike but non-functional copy of an object, building, sculpture, creature, or vehicle.

One possible categorization is:
car mock-ups
flight mock-ups
ship mock-ups
dioramas and building models
mock-up figurines

Mock-up scales range from 1: 6 to 1: 720. The latter is obviously made in large warships, while human-scale objects and creatures are made at the former rate. For cars, the 1:24 and 1:18 scales are the most common.
You will also need other materials and tools to put together the mock-ups, which you can find in separate categories.

Such as e.g. adhesives, paints, spray guns, stickers, etc.
Some mock-ups already include the necessary accessories. This is always indicated on the products.
You'll find below the model building steps:
---